I got a new camera for Christmas and have been taking a lot of pictures. Figured I would share some of my favorites…

Ace enjoys his first bite of pizza!

When Ace gets tired he will sleep just about anywhere and in whatever position he ends up in. 😀

Ace and Buddy, ready for a nap.

Ace riding his new truck he got for Christmas. His cousin Olivia is helping.

Dad and Ace having some fun with the new camera.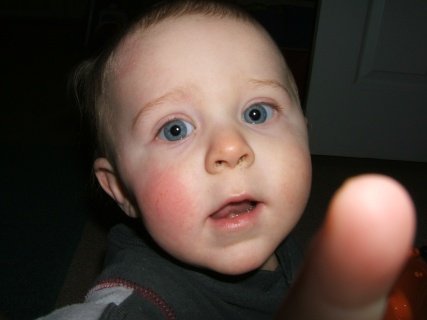 Ace trying to fingerprint the lens.

Ace admiring all of his new Christmas toys.

Ace up to no good!

Ace showing off his new teeth!

Dad and Ace playing with the camera again…

The sock monster strikes again!

Ace walking right out of his pants!