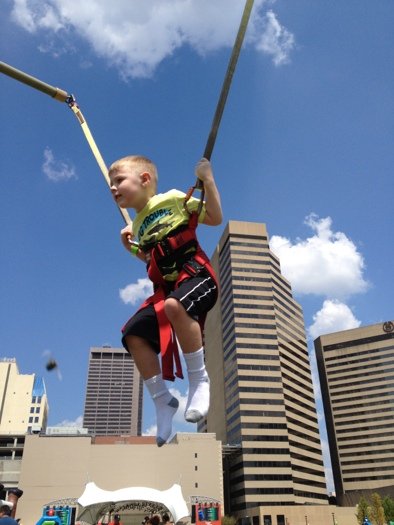 We are always on the look out for inexpensive things to do with the kids around town…and sometimes it is not easy! Hell, just going to McDonalds will run a family of four $20+ these days.
So when I heard about the Columbus Commons Family Fun Day, I was excited. It is free to walk around and look, but what fun is that? It only costs $5 per kid for an all day pass to all of the activities.
Instead of rambling on about what a good deal it was, how about I share some pictures to show how much the kids enjoyed it!!!