My wish list keeps getting bigger and bigger and bigger.  😀
Back when Momma and I were picking out diaper bags and strollers I insisted that they not be too "girly" looking.  Admit it.  Most diaper bags and strollers are designed for moms.  I wanted something that was gender neutral.  No lace.  No fru-fru.  No bright colors.  I mean I would have to be seen in public using these things too.
Obviously I am not the only one who thinks this.  Why?  Because KidKustoms has come out with some awesome strollers specifically with Dad's in mind.  Dads with style that is…  Check out "The Roddler"!
How sweet is this beaty!  They are totally customizable with options for built in LCD screens and IPod/IPhone docks.  You pick your colors.  You pick your fender style!  Look at the white wall tires!
This thing is definitely on my Wish List, however I think it will probably be there for a while…  The Roddler may be for Dads with style, but in reality it is for Dads with style…and money.  These awesome rides start at a whopping $2500 according to their website.
Oh well.  It's OK to dream, right?  I mean, I have an imagination.  I'll just pretend my hunker-junker…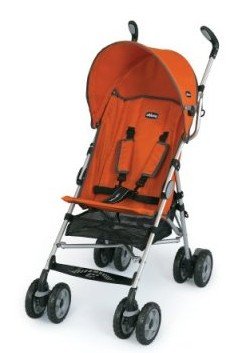 …is one stream lined, baby strolling machine, as I dodge the bumps and cracks in my suburban neighborhood sidewalks. Vroom Vroom Baby!  😀