Over the weekend we went to the pumpkin patch to get Ace his pumpkin for Halloween!  Last year we went to Circle S Farms, but this year we decided to go somewhere closer to home…Pigeon Roost Farms.
Over the weekend we had our Indian Summer.  It was a blistering 90+ degrees in October!  Take a sick bald man, a pregnant woman, and a three year old out to the farm and into the sun with about 999 strangers and all of their running and screaming kids, and what do you get?  Three miserable people just trying to find a good pumpkin and get the hell out of there.  😀
It would have been great if Ace was about 5 or 6, but the activities were not geared for kids his age. About the only thing safe for him to do was look at the animals, so that is what we did…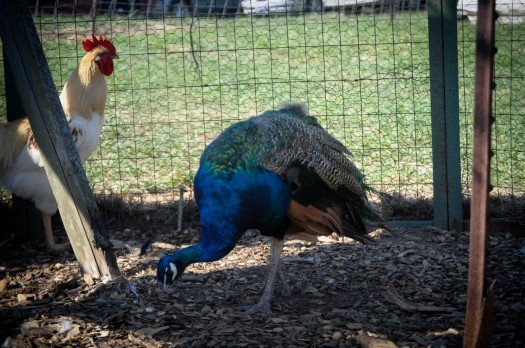 After checking out the animals we did make our way through the soybean field maze…
And by then we were hot, tired, cranky, hungry, and pooped…
We managed to pick out some pumpkins before heading out to the truck and calling it a day….
Next disaster?  Carving these bad boys…  😀