It has been a while since Ace and I have done anything fun, so Momma gave us the idea of going to Monster Jam!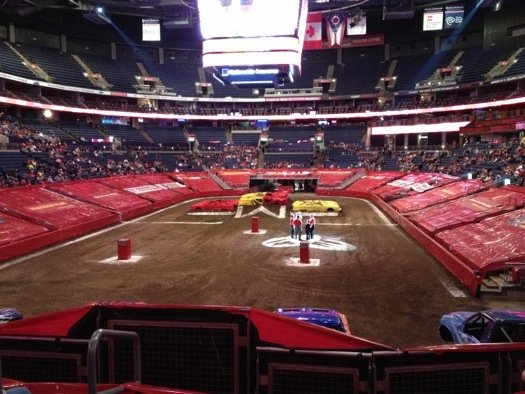 It was fun to get out of the house for a change and enjoy something different.
We found the guy outside selling race flags for $2 instead of $10 inside. :). Ace got his flag and went running away with his flag in the air before I had a chance to even pay for the flag. I had to chase him down and then come back to pay the guy. I bet he thought I was pulling a fast one on him. 🙂
Once inside he HAD to have popcorn. This guy can eat some popcorn! One giant tub in his little belly. (I only ate maybe two handfuls)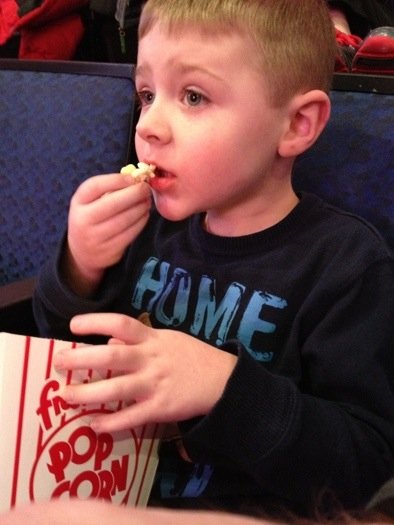 As you can see from the picture he was memorized by the monster trucks and enjoyed every minute of it.
At intermission he was ready to go. I tried to convince him we should stay for the freestyle event, but he was done.
So we headed home… We may not have stayed the whole time, but we had fun while we were there!